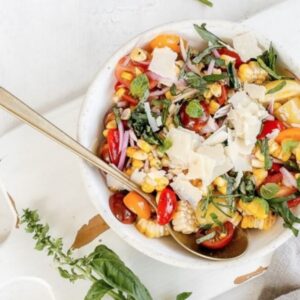 As we start seeing more fresh, grown products showing up at our markets, grocery stores and perhaps even your backyard, it's nice to add a new salad or two to your recipe book. Here you will find 4 yummy salads that take 15 minutes or less to create. I hope you enjoy them.
Spicy Black Bean & Lentil Salad
Arugula, Peach & Feta Salad
Artichoke & Chickpea Salad
Charred Corn & Tomato Salad
Download a .pdf with these recipes – 15-Minute Salads.