Self-Transformation Begins Here
At Sunnybrae Therapeutics, find unique, customized treatments to help reduce discomfort and rediscover vitality.
Located in the Hydrostone area on the corner of Isleville and Stanley. Free parking. 902-425-7759
On your journey to good health, we will help you see the big picture.
Whether it's aching joints and muscles, injury care and prevention, lymphedema, lipedema, pre/post-surgical care (swelling), or nutritional coaching, we have a variety of options to help you.
Manual Lymph Drainage
Lymphedema
Lipedema
Acute Trauma
Pre/post-surgical Care
Venous Insufficiency
*Vodder Certified*
Manual
Therapy
Therapeutic Massage
Relaxation Massage
Fascial Release
Cupping Massage
Gua Sha Therapy
Craniosacral Therapy
Bioflex Laser Therapy
Musculoskeletal pain
Arthritis
Neuropathies
Concussions
Ulcers & Wounds
Skin conditions
Nutritional
Coaching
One-on-one Coaching
Weight Loss
Weight Management
Food Education
Meal Planning
Behaviour Modifications
Counselling & Naturopathic
Pain & Discomfort
Life Changes from Illness
Trauma
Emotional Imbalances
Pre/post-surgical Care
Stress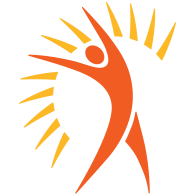 Quality care is our goal.