We are a small team with big hearts
Our values:
Integrity
gratitude
compassion
professionalism
When you feel unwell, nothing else seems to matter. At Sunnybrae Therapeutics we focus on patient centred care by creating unique, customized treatments that help to alleviate discomfort and get you to a better state of well-being. Through Massage Therapy, Manual Lymph Drainage, Bioflex Laser Therapy and Craniosacral Therapy, we are able to analyze and treat a variety of ailments and conditions including lymphedema, sports injuries, post surgical swelling/bruising, back pain, scars, open wounds/ulcers, stress/anxiety and more.
We are thrilled to be offering more options in the services we are able to provide. Nutrition coaching, healthy cooking classes and our new online teaching portal called Health-Tel broadens our reach, enabling us to better help you achieve your best health ever.
Our team is warm and welcoming and thinks about health as a "big picture". We are always happy to work directly with your personal physician in order to find the treatment options that will work best for you.
Your health is a journey of transformation and discovery. We're happy to be a part of it
Daphne has been a practicing massage therapist since 1998.  Shortly after graduating,  she also became involved in teaching at a massage therapy college in Halifax. Her teaching career saw her evolve, changing colleges and becoming the Director of Education at the Canadian College of Massage and Hydrotherapy, while still maintaining a clinical practice. In 2001, after working closely with Sandra MacDonald, she pursued her training in the Dr. Vodder Method of Manual Lymph Drainage and Combined Decongestive Therapy.
In 2017, Daphne left Eastern Canada for the Middle East, ending up in Doha, Qatar. Her three and a half years in Qatar was an experience she will never forget!  She has gained valuable practical skills working in a multi-disciplinary clinic with practitioners from all around the world, in a cultural environment that has positively influenced her awareness and beauty of the region. During her time in Doha, she also had the opportunity to teach anatomy & physiology for a small, holistic massage program at a local career college. 
Recently, Daphne has pursued  and completed studies in nutrition, coaching, and cooking.  These have always been an interest and passion of hers. To be able to now integrate all of her passions – massage, teaching, nutrition and health coaching – represents the culmination of her life-long learning.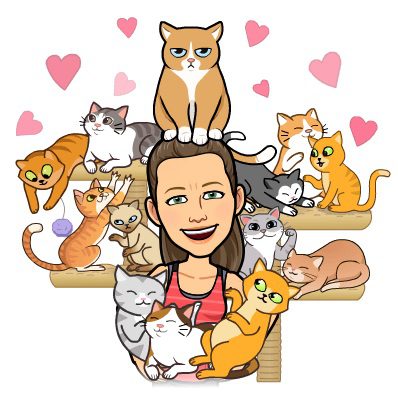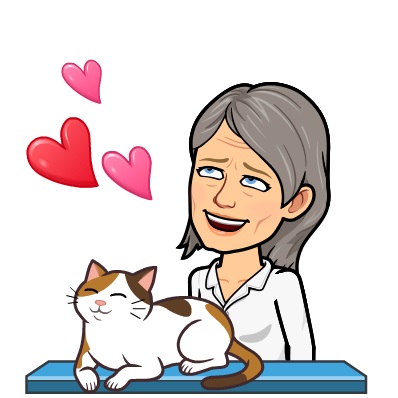 Sandra has been practicing in Halifax since 1994 after visiting from BC and falling in love with the East Coast. Having worked with MLD therapists in BC, she saw its value and, yet, there was nobody practicing MLD in Nova Scotia. Travelling to the Dr Vodder Schule (School) in Walchsee, Austria, she obtained her CDT certification in 1996, and continues to use MLD extensively in her practice.
In 2009, wanting to inspire others to take up the practice of MLD and improve access to Complete Decongestive Therapy for patients in the Maritimes, she became a Basic Instructor with the Dr Vodder School International. In this role, Sandra has had the opportunity to teach her passion while getting to travel across Canada.
In her spare time she enjoys travel, spending time with family and friends, and is an avid underwater hockey player and enthusiast. Blending work and pleasure, she has attended numerous World Championships as the team therapist.
Sandra is registered with the College of Massage Therapists of BC, the Massage Therapists Association of NS and continues to improve her knowledge by attending professional development conferences and programs internationally.
Lynette graduated from Mount Alllison University in 1998 with her Bachelor of Science in Biology & Psychology. Upon graduation, she moved to Halifax where she eventually enrolled at ICT Northumberland College, graduating with honours in 2003. After attaining her Massage Therapy Diploma, Lynette passed her Ontario Certification exams and moved to Kingston, where she worked for 10 years, originally in a chiropractic clinic and a spa, and eventually having her own home based clinic for her last 5 years there.
For over 5 years, Lynette was also an Instructor and Clinic Supervisor in the Massage Therapy program at Trillium College in Kingston. She loves to teach and hopes to eventually do so again.
While living in Kingston, Lynette realized there was a lack of treatment options for those living with lymphedema and certain other issues and so she completed additional training in the Dr Vodder Method of Manual Lymph Drainage and Combined Decongestive Therapy in 2012. She finds this treatment method to be very beneficial for a wide range of clients.
In 2013, while pregnant with her second child, Lynette and her husband decided to move back to the East Coast, landing in Charlottetown, PEI for a few years and recently moving to Halifax. Lynette is quite happy to be back in Nova Scotia, having previously lived in Halifax and hailing from Cape Breton originally. She looks forward to meeting the community and addressing their health care needs. Comfortable with both therapeutic and relaxation approaches to treatment, she brings a wealth of experience and knowledge with her.